DC Fintech Week 2021: Call For Papers
Since kicking off on the campus of Georgetown University Law Center in 2017, Washington DC's Fintech Week has grown into one of the world's top fintech policy conferences. For DC Fintech Week 2021, the conference will cover three main themes: the "Innovation", "Inclusion", and "Integrity" of the global financial system.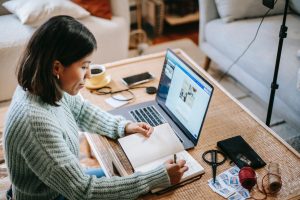 And we'll again be joined by a range of interesting and important partners. This year, DC Fintech Week will be teaming up with The Bank for International Settlements on Day One to explore cutting edge developments in fintech policy, including issues of coordination and competition in international payments, digital assets and more.
In preparation for our virtual conference, we are requesting the submission of papers for consideration to be included in the conference. The deadline for submissions is Monday, August 23, 2021, at noon GMT. Selected papers will be featured on the conference website, and available as a resource to participants and presenters. Additionally, select authors might be asked to present their paper during Fintech Week as "Flash Presentations" for our global audience. Applications for virtual speakers for our live program will also be considered without an academic paper.
Possible agenda/paper topics include, but are not limited to: • Compliance and De-Fi • The Community Reinvestment Act in a Digital Economy • Central Bank Digital Currencies • Smart Contracts and Financial Inclusion • New applications for Alternative Data • Quantum Computing • De-Risking, and Pricing Crypto • Platform Gamification–and Nudges • MDIs, CDFIs and the Digital Economy • Fintech and National (In)security • ESG and Fintech.
The submission page for the Call For Papers can be found here!